Therapeutic and Learning practices
Acupuncture and Chinese medicine
Sarah Matheson is an Acupuncturist with over 27 years clinical experience and a respected practitioner and teacher of Five Element Acupuncture. Patients come to see Sarah for a variety of reasons as she treats from a holistic perspective. They seek Sarah for her skills at treating them in a preventative way, helping them to maintain their health while living their lives more balanced and to its full potential; while others are seeking her help for conditions that conventional medicine has been unable to help with.  Sarah practises from her two clinics at Kite Studios and Hove East Sussex.
Contact: email / mobile 07808633643
Truus trained at the college of Acupuncture in London under Paul Johnson, one of the chief point location lecturers and fertility specialists, and TuiNa (Chinese Medical Massage) with Sarah Pritchard, chief lecturer and author of two books on the subject. The combination of Acupuncture and Tui Na makes Truus able to work with all patients from infants to the elderly with any diagnosis using different techniques according to their needs and ailments. Truus is also specialised in Paediatric Chinese Medicine having studied with Rebecca Avern who is the senior lecturer, clinical supervisor and teaching clinic director at the College of Integrated Chinese Medicine in Reading.
Chinese Medicine is a therapy that stimulates the body points either with the practitioner's hands in Tui Na, or with needles in acupuncture. This stimulation helps the body to heal itself.
In any illness and pain, from new-born to the elderly, our body shows signs of being out of balance and Chinese Medicine, through using various therapies, aims to restore the natural balance of the body back to health. Truus also practises facial rejuvenation Gua Sha, cupping, moxibustion and/or auricular (ear) acupuncture.
Truus Jansen is a qualified Acupuncturist, Tui Na (Medical Massage), Reiki and Paedriatrics practitioner, licensed and insured. If you want to learn more, ask questions about your specific needs, or book an appointment please do not hesitate to contact Truus directly over the phone 07840 550 363, or email
For more info about Truus please visit www.tonify.systems
Initial consultation and treatment: Adults, – £80.00 (1.5hr) / babies and children £60 (1hr) Follow-up treatment: Adult – £60 (55 min) Follow-up treatment: Baby/child – £30 (25 min) Concessions available on request. Bupa and AXA registered.

We are a practice of experienced therapists, offering Counselling, Psychotherapy and Bodytalk Healing Therapy. Our Psychotherapists work with adults, young adults, couples and individuals on a full range of issues. We offer both short term and longer term work with clients and are happy to speak about your particular needs before meeting for an initial consultation. Please consult our individual websites for more information and contact details. With warm wishes, the Kite Practice.
I am a trained counsellor and member of BACP. I offer private sessions dealing with a number of issues. You can see my profile here.
BodyTalk is an integrative health care modality that aims to create total balance in your body, mind and spirit.  It takes into account all factors that might be affecting you, from symptoms, conditions and diseases to the conditions of your childhood, adolescence and adulthood that inform the person that you are today. You might like to try BodyTalk to help support you with health challenges, or perhaps you feel stuck or hopeless or indeed you want to celebrate and see where your life's adventure might lead you next? Whatever the need, BodyTalks ability to connect the pieces of the puzzle to enduring health and vitality is truly amazing and often life changing.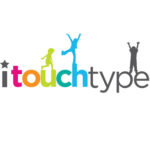 itouchtype – In this digital age Touch Typing is an essential life-long skill which is best learnt before bad habits set in. The use of computers assists the work of all students by increasing output and particularly those with specific learning difficulties such as dyslexia, dysgraphia, ADHD, dyspraxia or hyper mobility where writing by hand can compromise creativity. To find out more contact Suzanne Cagnoli: email or call 07767 615222.
West London Speech and Language Therapy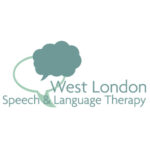 is an independent speech and language therapy company that provides speech and language therapy services to children and young people. We work in a variety of settings; our clinic at Kite Studios, nurseries, primary and secondary schools and also at a local college.
Our aim is to maximise speech, language and communication skills through working in close partnership with the individual themselves but also through providing support, information and training to the key people who are important in that individual's life.
Contact:
email
  / 07815 305 107 / 07708 102 289