Hi, I'm Isabella. I'm so excited to start my Artist Residency at Kite Studios.
I'm 17 years old, in Year 13 doing my A-Levels at the moment.
I started my creative journey at Kite Studios when I was a young child, I spent my Saturday's doing an art class at Kite with Auriol. These classes built my confidence and sparked my passion for art. A distinct memory I have is using the electric pottery wheel to make a small pot, which I really loved doing. As a young adult I grew as a creative at kite, during the GSCE process Auriol mentored me and helped me with my portfolio. She taught me how to use oil paints, which is a media I enjoy using now.
Having a creating space to grow up made me the person who I am today. Now, after I have developed a creative process, I have been invited to return to this space virtual way.
I am so excited to show case and share my work to a wider audience. I consider myself to be a very experimental person, pushing and working with a wide range of media. Including mix media, stain glass, etchings, casting, installation, ink and charcoal.
Here are some previous examples of work I have created: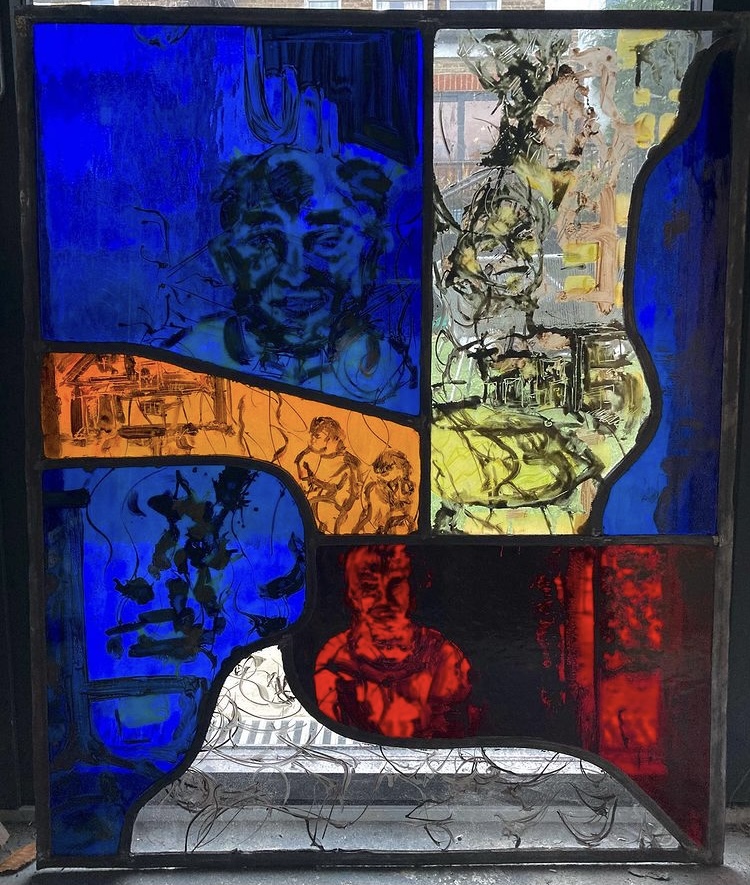 I'm so excited to use all the resources at Kite after lockdown as well as to grow even further as a creative!